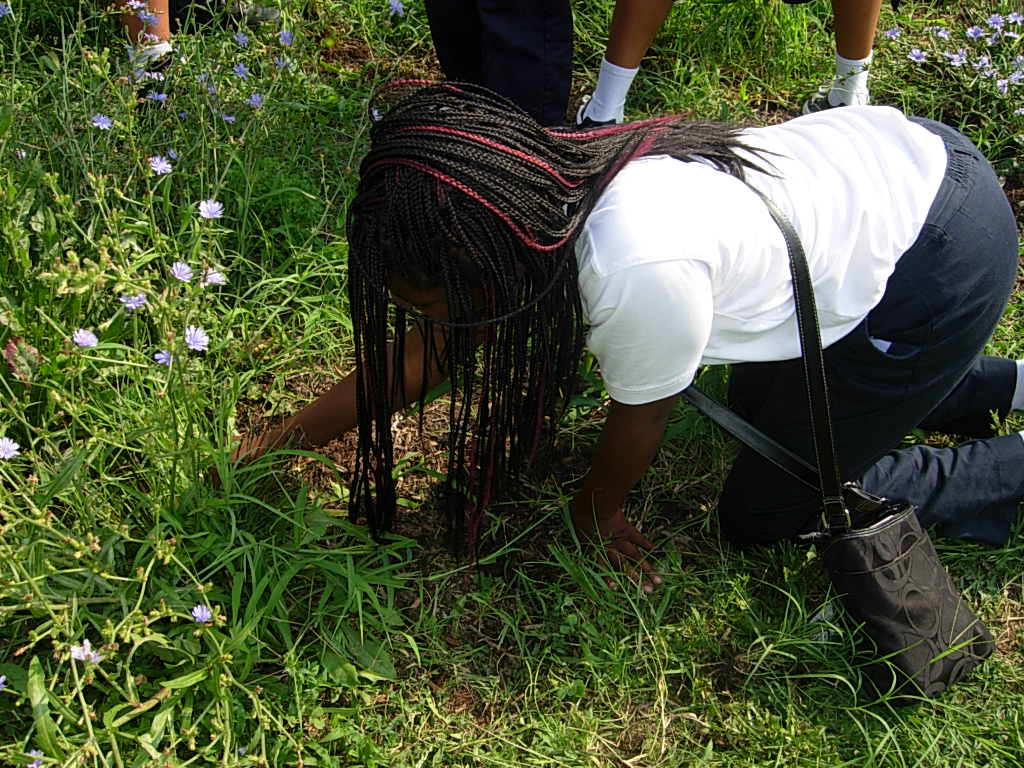 Today at Center City Trinidad the rising 6th graders put their school's core values to work for an hour of community service in their school garden. The grass was stealing nutrients, water and sunlight from our flowers, so these budding gardeners teamed up with Ms. Harris and tireless volunteers Mandy and Joe to pull out the thieving weeds and mulch the beds.
After working hard in the hot sun, the students explored and learned from their living outdoor classroom, watering, picking, and tasting.
Back in the classroom, the students took a few minutes to reflect and write a few sentences about their experience. This is what they had to say:
Tishawn wrote, "It made me feel like I can grow a garden. We pulled the weeds so the flowers can grow. It made me feel like I can collaborate."
Brittany said it was a fun day. She "also learned about different peppers that you can plant and what they need to survive." Angelo explained that in addition to needing sunlight and space to grow, he learned "that weeds and grasses take the water from the plants."
Steven said he worked hard and learned about "collaboration, respecting others and team work." This isn't surprising after all the times the students teamed up to pull out an extra feisty weed! Ashlee wrote that she "feels good because the flowers and the fruit are growing better."
They also loved the chance to get out to the garden to pick and taste the fresh veggies. Germonie wrote: "I like the gardening because I got to pick leaves and onions straight from the plant. I liked it because it taught me how to treat the plant." Terrence said it was "awesome eating something that I never tasted before." Andrea explained that "at the garden we picked up red peppers and tasted them and they were spicy." Chanelle also enjoyed the fruits of their labor: "My experience was fun because we ate tomatoes, and we ate fresh onions. I would love to do it again."
Fortunately for this hardworking crew, there's plenty more grass to pull out, mulch to spread, and new fruits and vegetables to try!