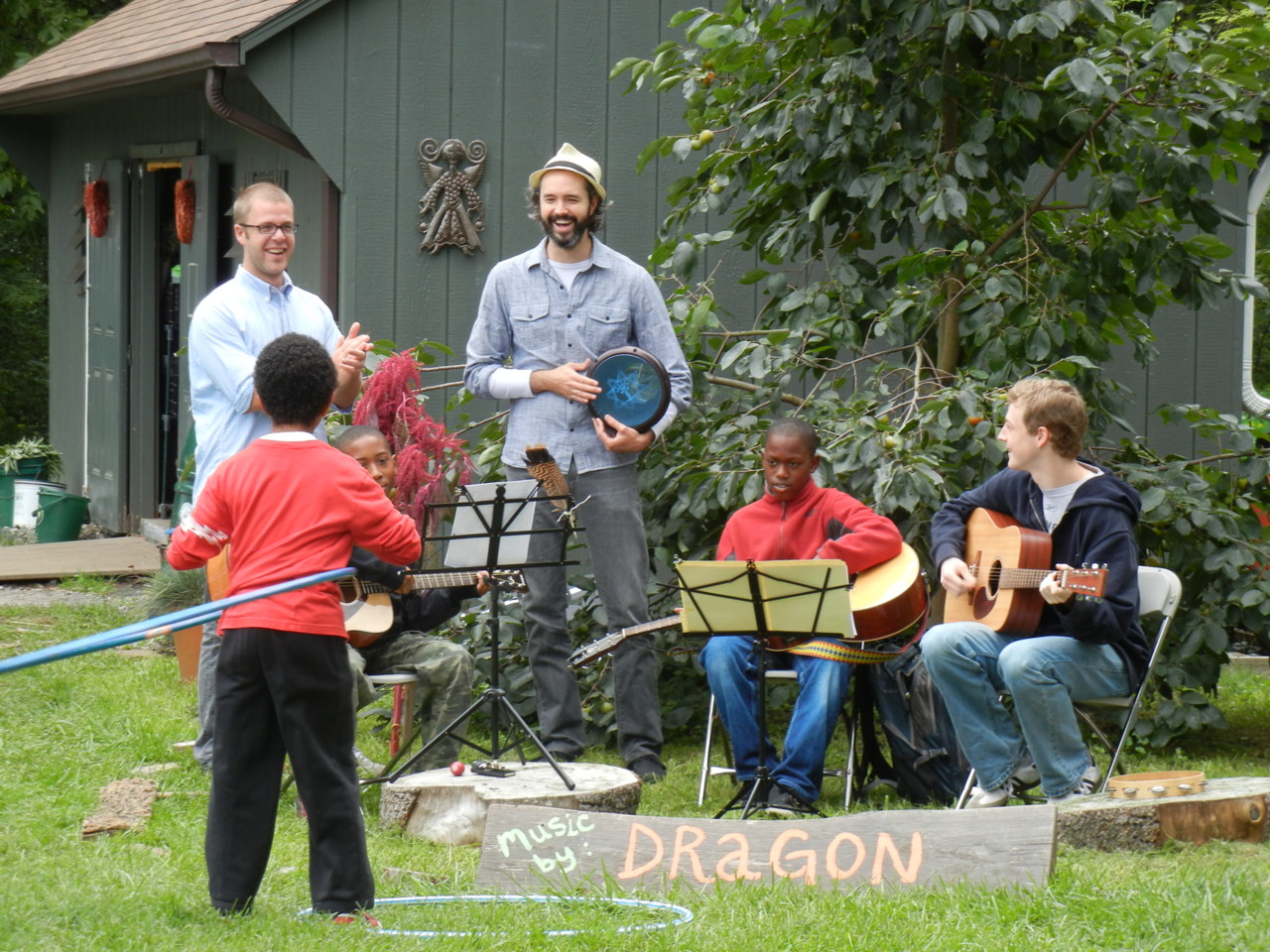 The Washington Youth Garden was buzzing with activity last Saturday as scores of friends, participants and supporters came out to celebrate the garden's 40th anniversary. Founded in 1971 as one of dozens of youth gardens across the city, WYG is one of only three remaining gardens to carry forward the mission of connecting youth and families with their food and environment.
Between the live music (by Dragon), juggler, kids activities, ceremonial blueberry planting, face painting, food and piñata there was plenty to keep everyone busy. Local chefs John Murphy from Miriam's Kitchen and Ethan Butterfield from Poste Brosseri restaurant came out to share bites of gourmet dishes.
Toni Burnham, WYG's wonderful beekeeper and friend, demonstrated how to make lavender hand salve with oil infused with our homegrown lavender. She later exhibited her demonstration hive and explained the important role honeybees play in our food supply. Guests also had a chance to sample WYG's own Bee-licious honey.
Before the day wound to a close, we planted our well-wishes in the soil with 12 young blueberry bushes.
A huge thank you to the many volunteers and donors who helped make the event possible and all the rest who came out to enjoy the day and show support.
Here's to another great 40 years!