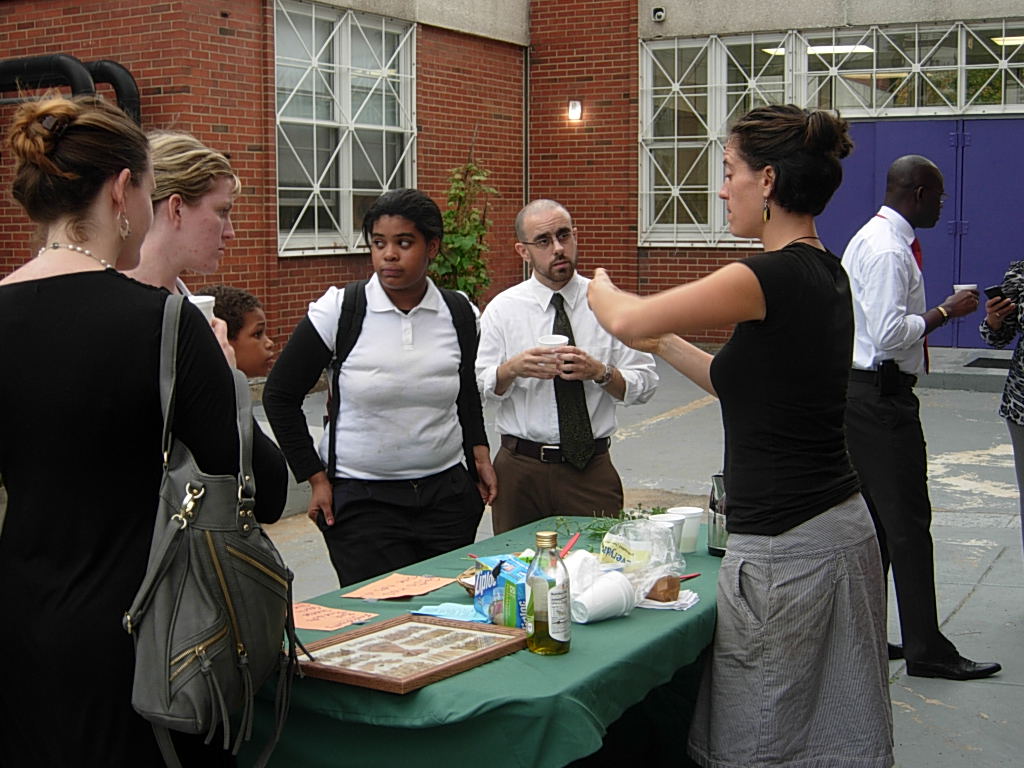 The Washington Youth Garden joined Mary McLeod Bethune Day Academy last Tuesday for a Fall Harvest Celebration and the 5th annual School Garden Week in Washington, DC. Students and their families gathered in the edible school garden to sample pesto and tea made with ingredients from the garden, create seed mosaics, and plant their very own lettuce seeds to take home and care for. Curious students harvesting basil even discovered a delicious cucumber and got to taste it fresh from the vine.
The garden showed off its new signage for this special event! If you were unable to make it to the event feel free stop by the beds anytime to learn fun facts about what is growing in the garden.
Special thanks to Principle Lewis, Executive Director Dr. McKay and all the teachers and students that came out to participate. We look forward to spending more time in the garden with you soon!