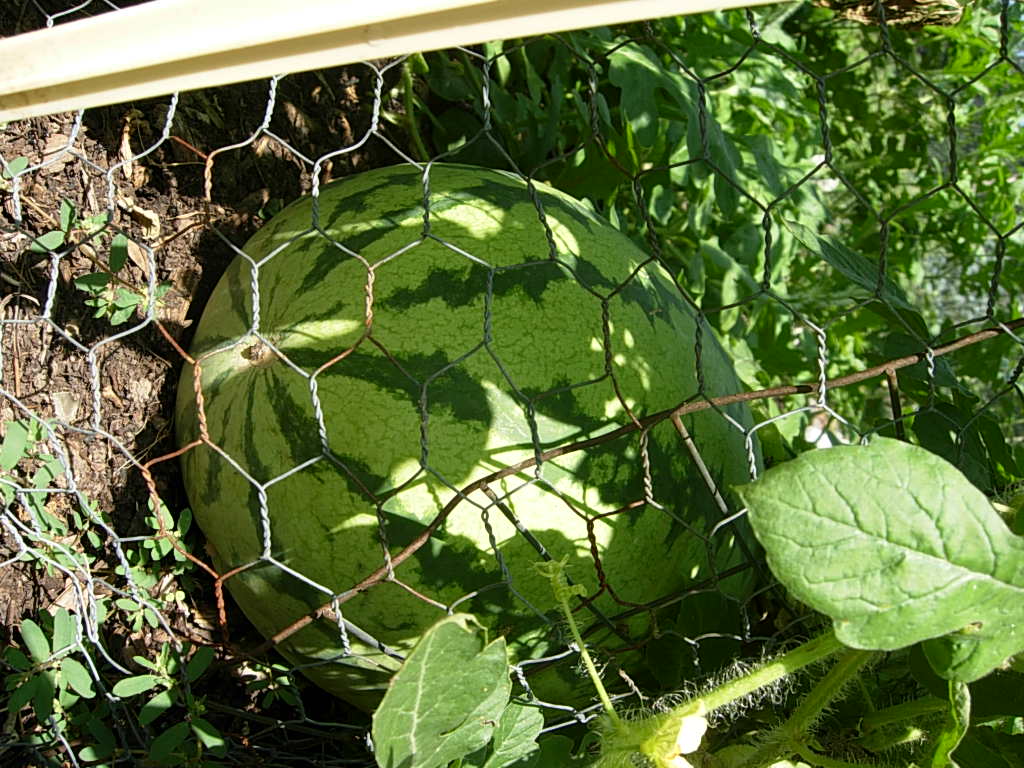 The garden has been pretty quiet since the end of July when Garden Coordinator Chris moved to New Jersey to be the Farm Manager at Double Brook Farm.  WYG friends, staff, and volunteers sent him off with a potluck lunch in the garden to thank him for all the hard work and joy he has put into the garden over the past 4 years. Thanks Chris!!! We miss you!
Since then, we have been continuing our mighty fight against the groundhogs.  We knew things were bad when Heriberto opened the gates one morning to find a groundhog underneath the protective netting munching on a beautiful and almost ripe cantaloupe.  Enough is Enough!  Kacie and Heriberto flexed their muscles and dug a ditch all around the perimeter of the shed, where these groundhogs have taken up residence. Saturday volunteers closed off and secured the area with fencing to prevent the groundhogs from returning to their den.  This is just one of the small steps we've taken in the fight for human kind to get to eat the fruits of their labor.  
The families in our Growing Food Growing Together program seeded roots and greens for our Fall garden.  They have all successfully germinated thanks to the long awaited rain showers, oh… and love, of course! The rest of the garden will soon be put to rest for the fall and winter months.  We are preparing the beds to be planted with various cover crops like forage radish, white clover, buckwheat and rye.  These plants will do their job to assure the health of the soil, suppress weeds, and prevent soil erosion and compaction.  That way when Spring returns, the garden and gardeners will be ready to start anew once again.  Check out the picture of Michael walking through the tall Sorghum Grass cover crop!
Do you see the star of the garden in our pictures above?  A beautiful heirloom rattlesnake watermelon! hsssssss!  Planted by volunteer and urban garden demonstration area expert, Vernice.  We cannot wait to try it out!
Until next time,
Beeee well!
WYG