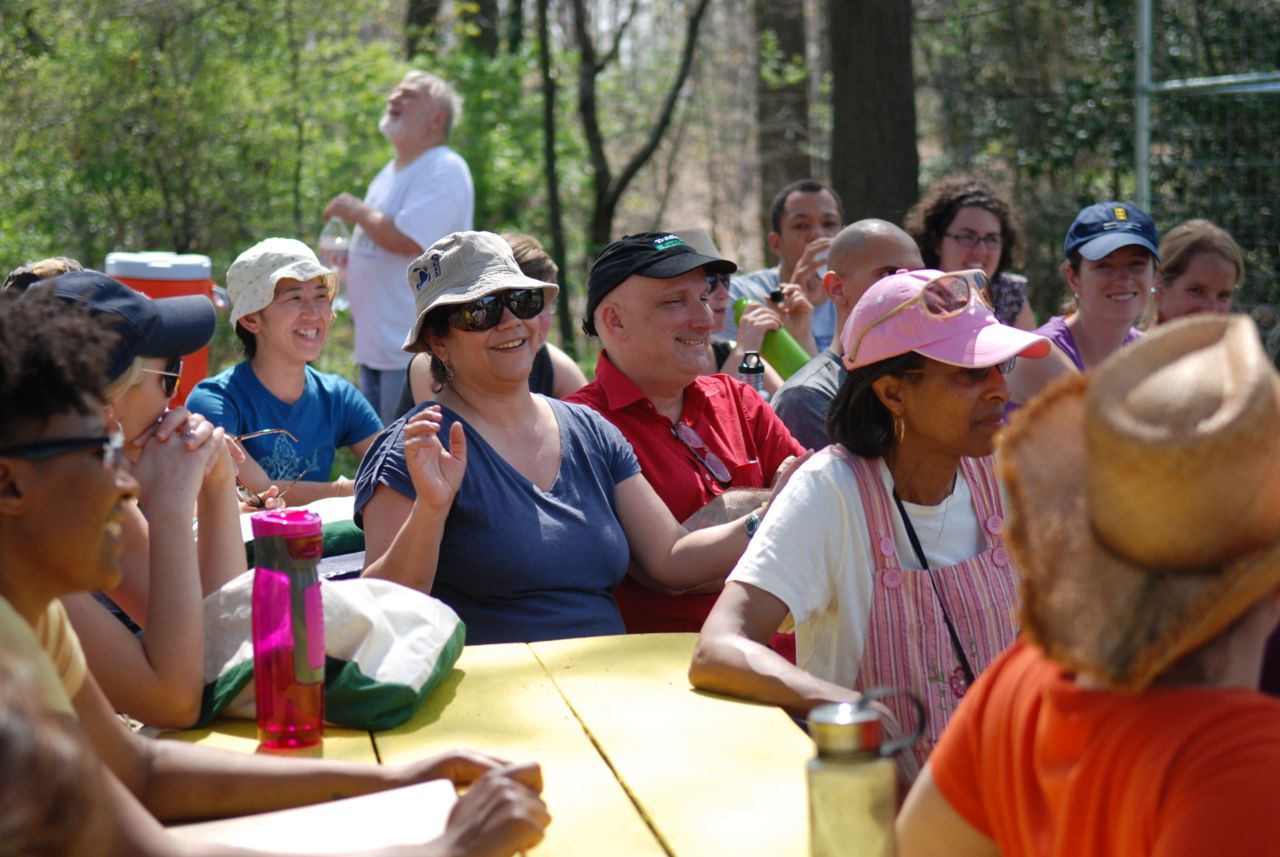 Thanks so much to all the fantastic educators who came out to the Washington Youth Garden for as part of the Growing Garden Teachers training last Friday! We had a blast with you in the garden, and only wish you could have stayed longer to learn and play in the soil.

As part of this two-day professional development training, fifty garden-based educators (including many new school garden coordinators) joined together to learn about how to create, sustain and teach in gardens across the city. At WYG, we discussed the importance of hands-on experiential learning and the role of educators in guiding and facilitating this inquiry-based process. We also dug in to the topic of soil, checking out worm bins and reviewing useful materials to teach about the mostly invisible ecosystem right below our feet.
On Saturday our lovely Garden Manager Nadia Mercer facilitated a workshop on garden design to help get everyone's creative juices flowing. Small groups worked together to put basic principles together to design practical and beautiful school garden spaces.

A huge thank you to the wonderful folks at OSSE and DC Greens for making this event possible! Trainings like this one are invaluable. Not only do they support garden-based educators with applicable knowledge and skills, they also empower us by creating the deeper relationships, connections and sense of community we need to make school gardens thrive.

Photos courtesy of DC Greens' Director of Programs Sarah Bernardi. To see more photos from the event check out their flickr page.