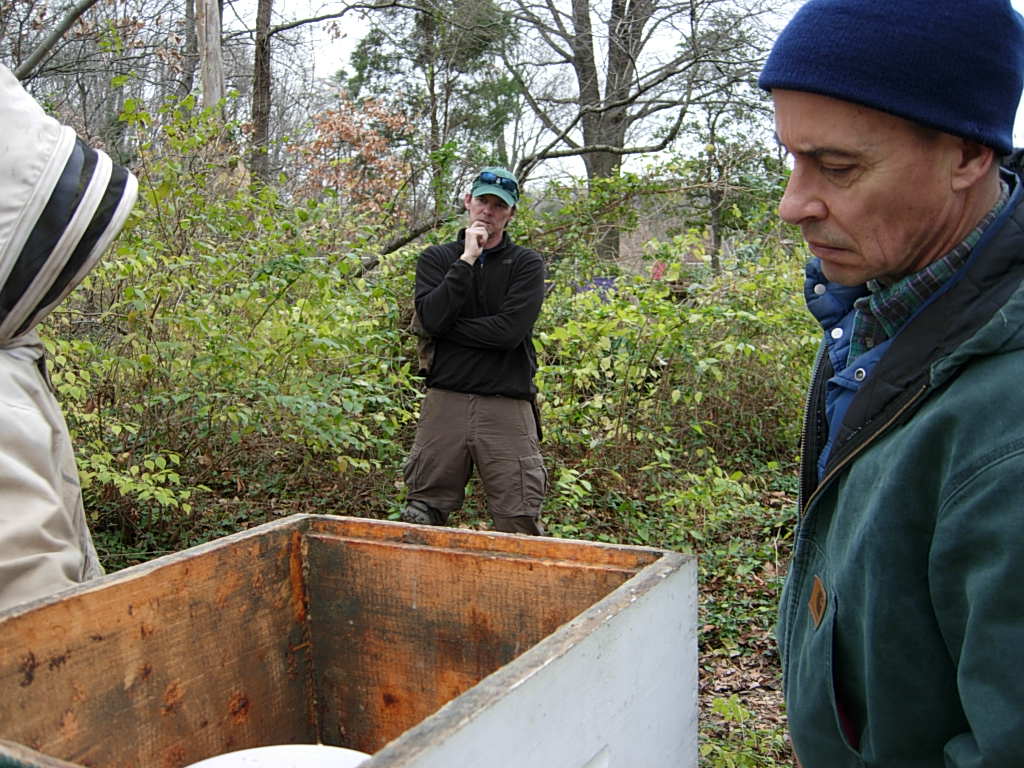 Our last volunteer Tuesday of 2011 was oddly warm for December.  We took advantage of the above 50 degree temperature to open the hive and make sure our honey bees were well fed and mite free.  Check out Sean in his cool bee gear.  He gave us a mini lecture on bee keeping and honey bee behaviors.  Did you know that honey bees clean house by collecting dead bees and flying them out of the hive?  They also come out of the hive to "use the bathroom."
Thanks to the volunteers we accomplished more in 2.5 hours than I could of alone in weeks!  Plus it's way more enjoyable to work together.  Andy and Mike finished up our newest pathway, called "a walk around the block," which directs visitors to walk the whole perimeter of the garden.  Sean worked on building his second vegetable washing table, Anna and DeAnna collected leaves to put on the garden beds as (free) mulch, and Mike gathered 30+ heavy stumps for climbing and seating in the garden and Nature Explore Classroom.
Winter is officially here but we will still work as long as there's not snow on the ground.  Except for next week because it's holiday time.  Happy Holidays everyone!  See you in 2012.