My 5 Senses
Soil and Compost enrichment
Popcorn Lesson Plans & handouts
Spring
Interactive Art
"Plant Yoga: From seed to plant to seed again" (2016)
Concept by: Nadia Mercer, Program Manager
Illustration by: Morri Koester, Development and Administration Coordinator
Description: Bring the plant cycle into your classroom with this delightful activity that is fun for youngsters. With movement and verbal direction, they will be able to physically participate in what it means to grow from a seed to a plant to a seed again.
This activity is perfect for those rainy days to stretch their legs yet be engaged in an intentional, experiential way.
Group Management Techniques for Your Outdoor Classroom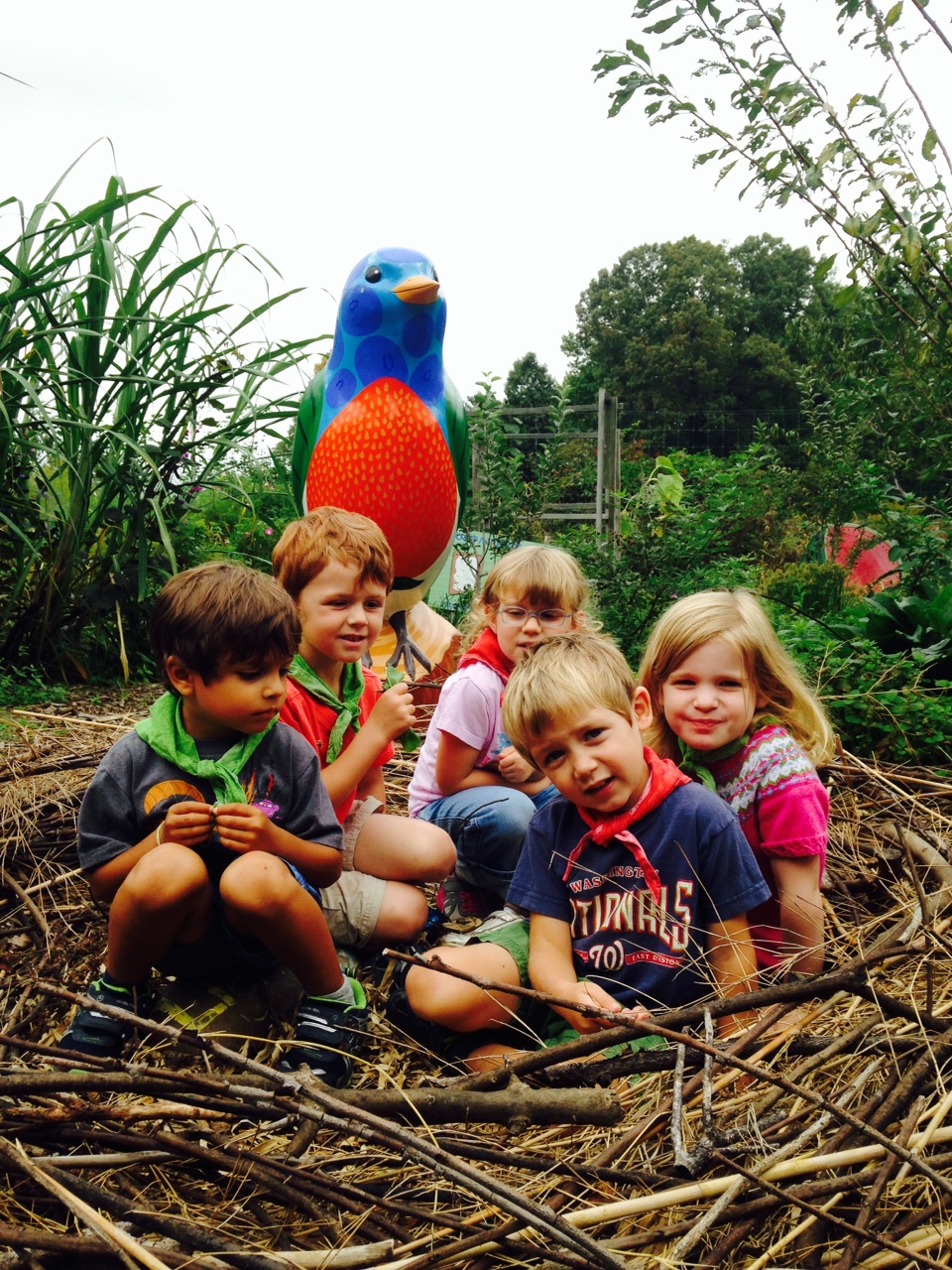 Seed Necklaces
Give students a small Ziplock bag (or smaller bead bag), a few dried bean seeds, a cotton ball, bowl of water, hole punch and string. Have them put a few seeds in their bag with a couple wet cotton balls and make a seed necklace with the sting. Students can hang their necklaces in the classroom or wear them to keep them warm enough to germinate.

Click here to See More Activities!
School Garden Maintenance Calendar