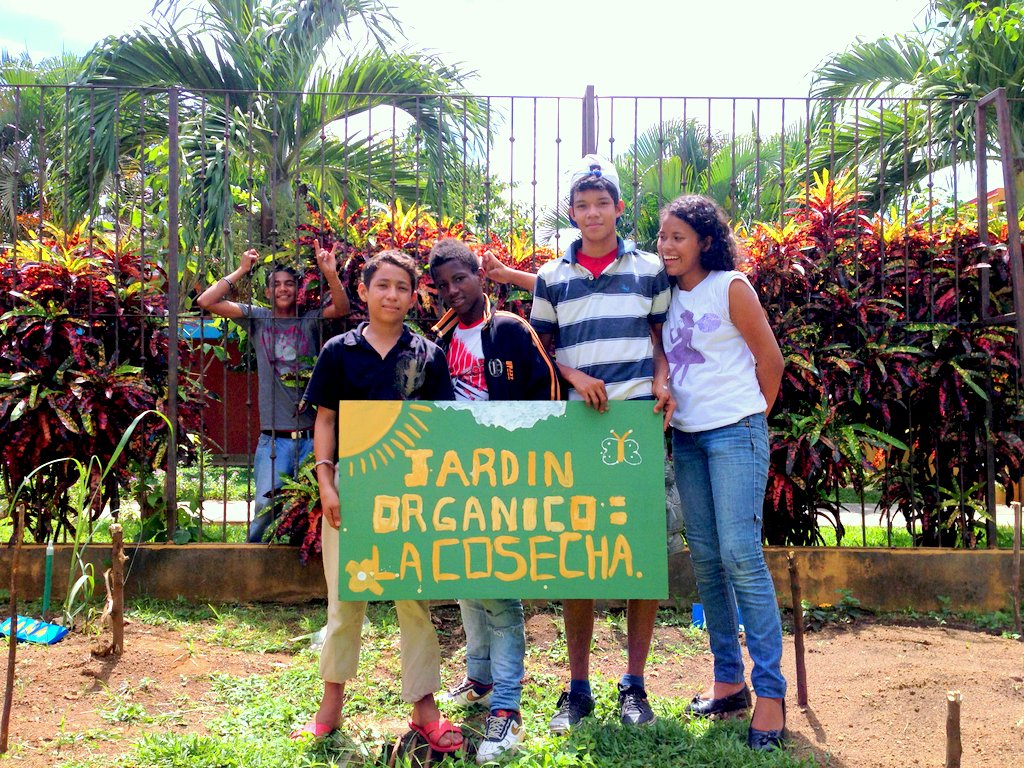 Heriberto, our fantastic Garden Assistant for the 2011 and 2012 growing seasons, recently moved to Nicaragua.  He and his wife came back for a short visit - and we were so excited to find out that he is now gardening with children far south of the Washington Youth Garden!  Here is his story:
-Are you working with a school or nonprofit?
I'm a volunteer with Casa Alianza, which is an organization that helps homeless children in Nicaragua.
- Do you have any good stories about the kids?
On one of the first days that we started working in the garden they were imagining that when they harvested the vegetables and when they ate them, they were going to feel so proud because they would know that it was something that they worked so hard on. So, that's why the name of the garden is "La Cosecha" (The Harvest) because it kind of represents their pride in their hard work. For these children, who don't have a home or a family, or many belongings, this is one thing they can call theirs.
- What has been your favorite part so far?
My favorite part is that I'm experimenting a lot with the plants and seeds. Some plants don't grow but that keeps me thinking on how I can improve it or what not to plant in a different climate.
- What have been some challenges?
The challenge we are dealing with is the soil. It is not very fertile, so we need to build the soil. The land where the garden is was used as dump and as the contractors worked to build the shelter, they needed to compact the soil with heavy machinery. But, it is another good opportunity to teach the children how to work the soil.
- What are you planning to do next in the garden?
Our next project is to plant about 20 papaya trees and about 20 passion fruit plants. Our goal is to use the fruit for many purposes like to make juice or jam.
- What has helped you from your time at the Washington Youth Garden?
I grew up working in a big farm, but it wasn't until I started working at Washington Youth Garden that I realized that I can grow many types of vegetables and fruits in a small piece of land. Also, my internship helped me think about how to design a garden, which is very hard. Now I can share this knowledge with the kids.
You can support Heriberto's new project through the Casa Alianza webpage!